Measurement Products
Nuclear Australia is a one stop shop for all your radiation instrument needs. Nuclear Australia recognize the need for our customers to have real time product pricing and availability this is why we have our online shop. We provide all types of radiation measurement equipment including Radiation Survey Meters, Dose Rate Monitors, Personal Electronic Dosimeters, Neutron monitors X-ray meters, Radiotherapy equipment and Irradiators, Radioactive Sources, Radiation Source Holders, Shielding Materials and Density Gauges.
Nuclear Australia work closely with our key manufactures to provide our customers the products they need with a cost effective and fast delivery approach. Our technical staff can assist you with any product inquiry, or vast knowledge base combined with our key manufacturers and our large inventory of stock allows us to meet any customer requirement quickly and efficiently.
Atomtex Radiation Measurement Products
ATOMTEX SPE is a dynamically developing company with a high skilled staff consist of 160 specialists creating highly intellectual and automated modern equipment with good quality and design, which meets International standards. The company is one of the world's leaders in the field of radiation monitoring equipment.

Thermo Scientific Radiation Measurement Products
Radiation detection instruments and systems used by the nuclear industry, DOE National Laboratories, national and international safeguards organizations, defense and law enforcement agencies. Pioneering radiation technologies paired with state-of-the-art electronics that allow users to easily make informed decisions when evaluating radiation levels.

Saphymo Radiation Measurement Products
Saphymo is a global leader in nuclear instrumentation solutions and Track & Trace solutions for industrial use. Design, production and services are ensured by the Saphymo group teams based in France and in our European subsidiaries. Our customers are the heart of Saphymo concerns in order to provide the most suitable solutions for radiation detection and measurement.

Tracerco Radiation Measurement Products
Tracerco is a global technology business and a world leader in its field with customers in every continent. Tracerco has 29 operational offices and employs around 300 people across the world, in key strategic locations. In addition, Tracerco have local bases together with a worldwide network of agents and service partners. These bases allow Tracerco to deliver its products and services to our customers anywhere in the world, whilst still retaining the important aspect of local service, which our customers value. The company's dedicated team of engineers and scientists are at the forefront of innovation and continue to push new boundaries in this highly competitive field.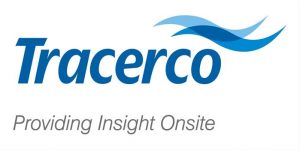 Eckert & Ziegler Radiation Sources
The Eckert & Ziegler Group is one of the world's largest providers of isotope technology for medical, scientific and industrial use. The core businesses of the Group are cancer therapy, industrial radiometry and nuclear-medical imaging. The four business segments are:
Radiation Therapy, Isotope Products, Radiopharma andEnvironmental Services.